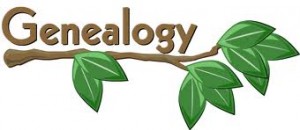 The director and trustees want everyone to know that Ancestry.com is now available on all of the library's public access computers.  This service is free for all library customers.  Come in, look for the Ancestry icon on the computer desktops and have fun researching family roots.
Ancestry.com is the world's largest online resource for family history research.  It has been a leader in the family history market for over 30 years.  It offers an extensive collection of billions of historical records that have been digitized, indexed and put online since 1996.  Ancestry.com is a helpful tool for the most committed family historians as well as those taking their first steps toward satisfying their curiosity about family stories.
And now…. your library card will even help you do some family history research right from home.  Go to easton.sals.edu, click on ONLINE RESOURCES, and find Heritage Quest under genealogy.  You will need to log in using your library card number.