Director: Helen C. Brownell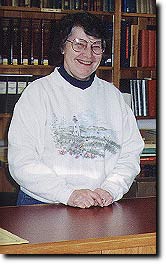 Other staff:
Martha Bates, Page
Barbara Frasier, Substitute Page
Mary Alice Gillis, Honorary Librarian
Cynthia Maguire, Substitute Page
Carolyn Paine, Page
Volunteers:
Japhid Moses
Hannah Maguire
Board of Trustees:
Linda Borden, President
Mary Jane Connor, President
Julia Hoover
John O'Brien
Peter Read
Patricia Ruppel
David R. Watterworth
Annual Meeting: First Sunday in February. New trustees are elected at this time.
Friends of the Library:
Pat Kirk, President
We invite you to browse our website to learn about the services and resources we provide to you both online and on location.  If you have any questions or need additional assistance, feel free to contact us.